Semple Gooder
Expertise & Reliability
About Us
Founded in 1947, Semple Gooder has served Ontario's Industrial, Commercial and Institutional communities for more than 70 years. Our specialized divisions provide a personal and dedicated approach to all aspects of roofing, architectural cladding and custom sheet metal. Our team is composed of only qualified professionals and certified tradespeople allowing us to apply generations of hands-on experience on every single project.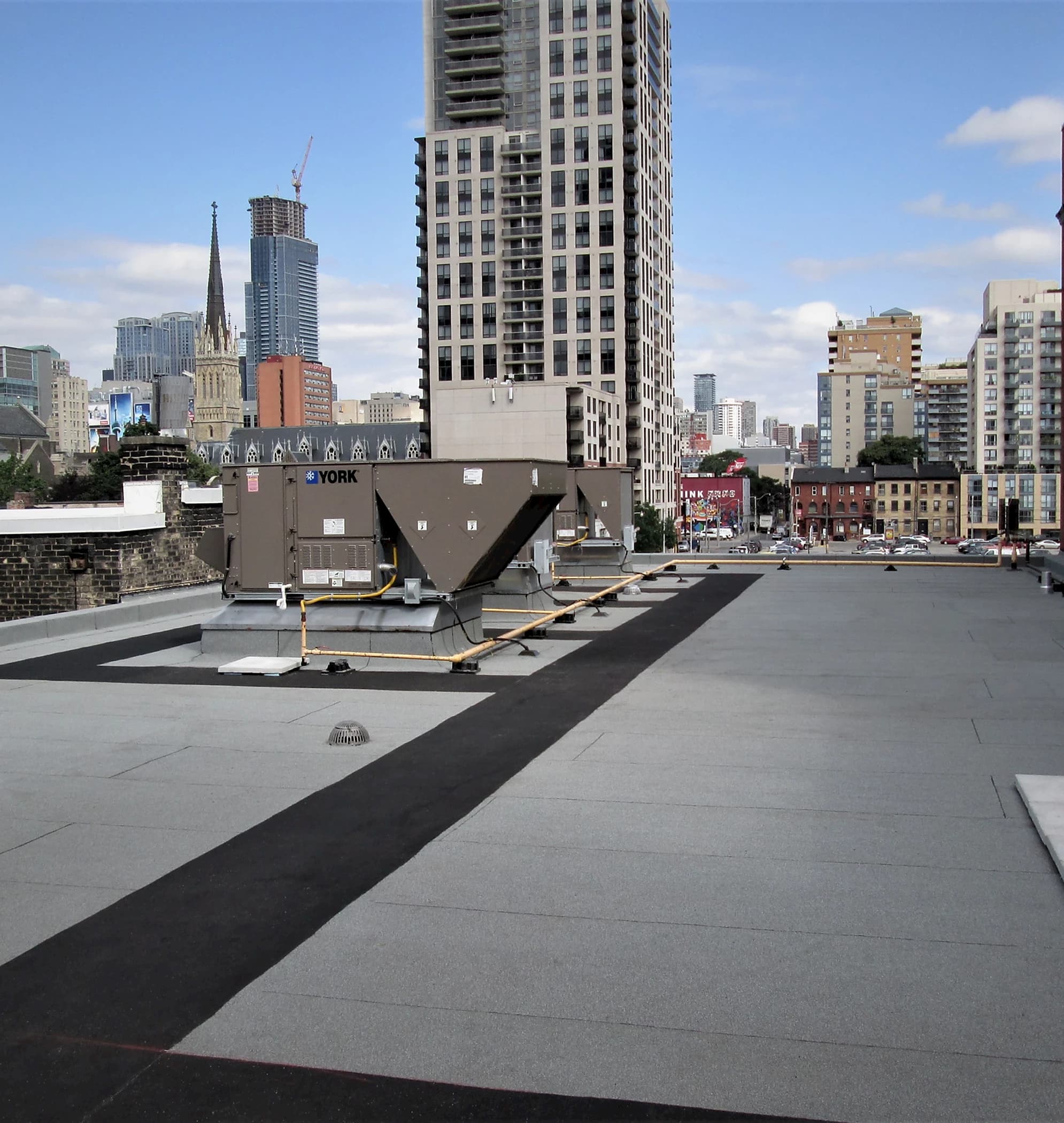 Divisions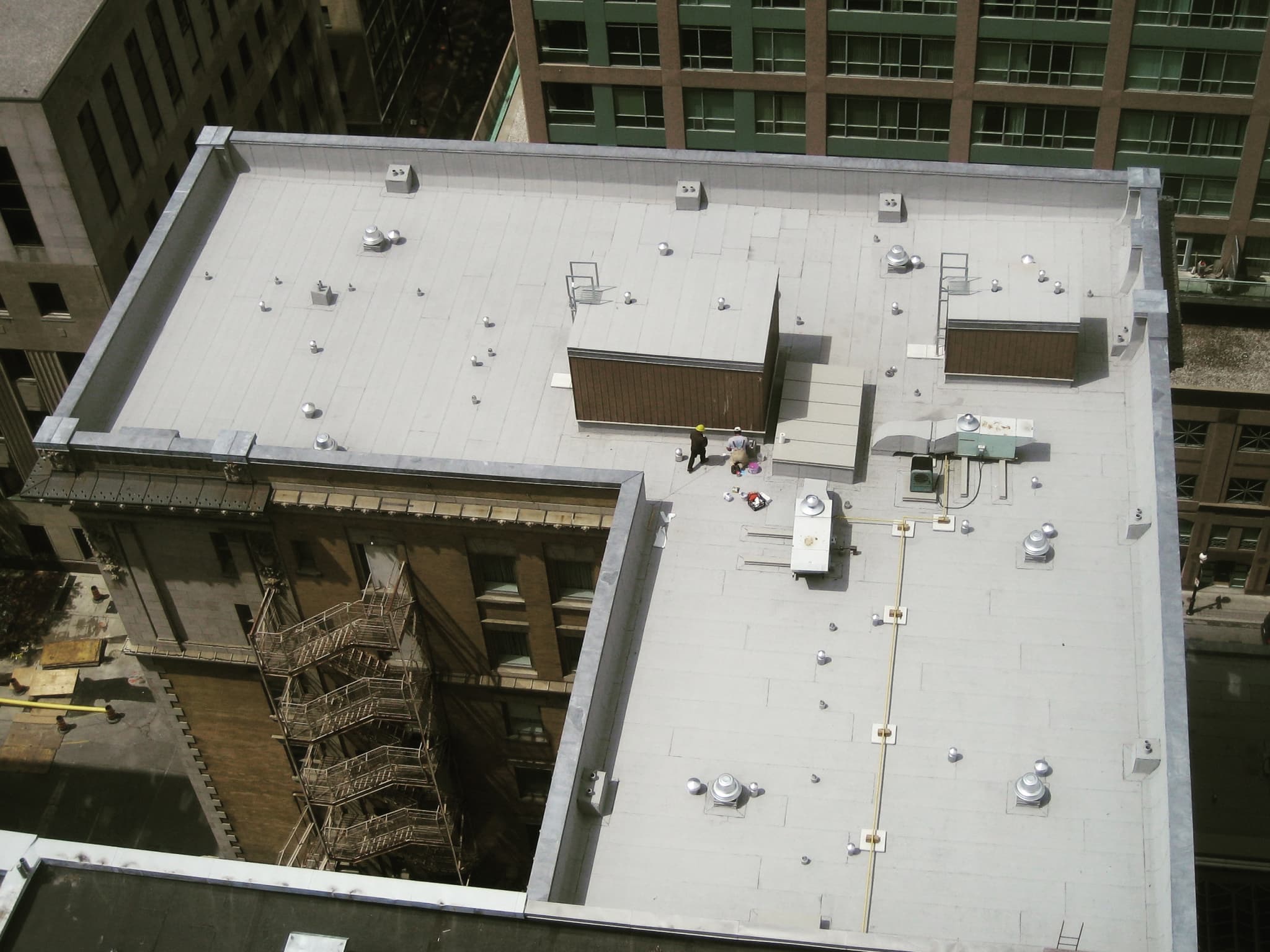 Re-Roofing
Industrial
Commercial
Institutional
Owner Direct
When maintenance is no longer an option for your roof, proper planning for replacement is critical. As a certified and experienced installer of all roofing products and systems, Semple Gooder will review your specific requirements to develop the optimal roofing system for your facility. Our goal is to deliver durable and long-lasting roofs to our clients while minimizing impact to operations and keeping buildings safe and watertight throughout the construction process.
Many of our re-roofing operations occur over occupied spaces in industrial centres, or difficult to access roofs ranging from historical buildings to high-rise towers in the urban core. For over seventy years owners have trusted Semple Gooder with their re-roofing needs.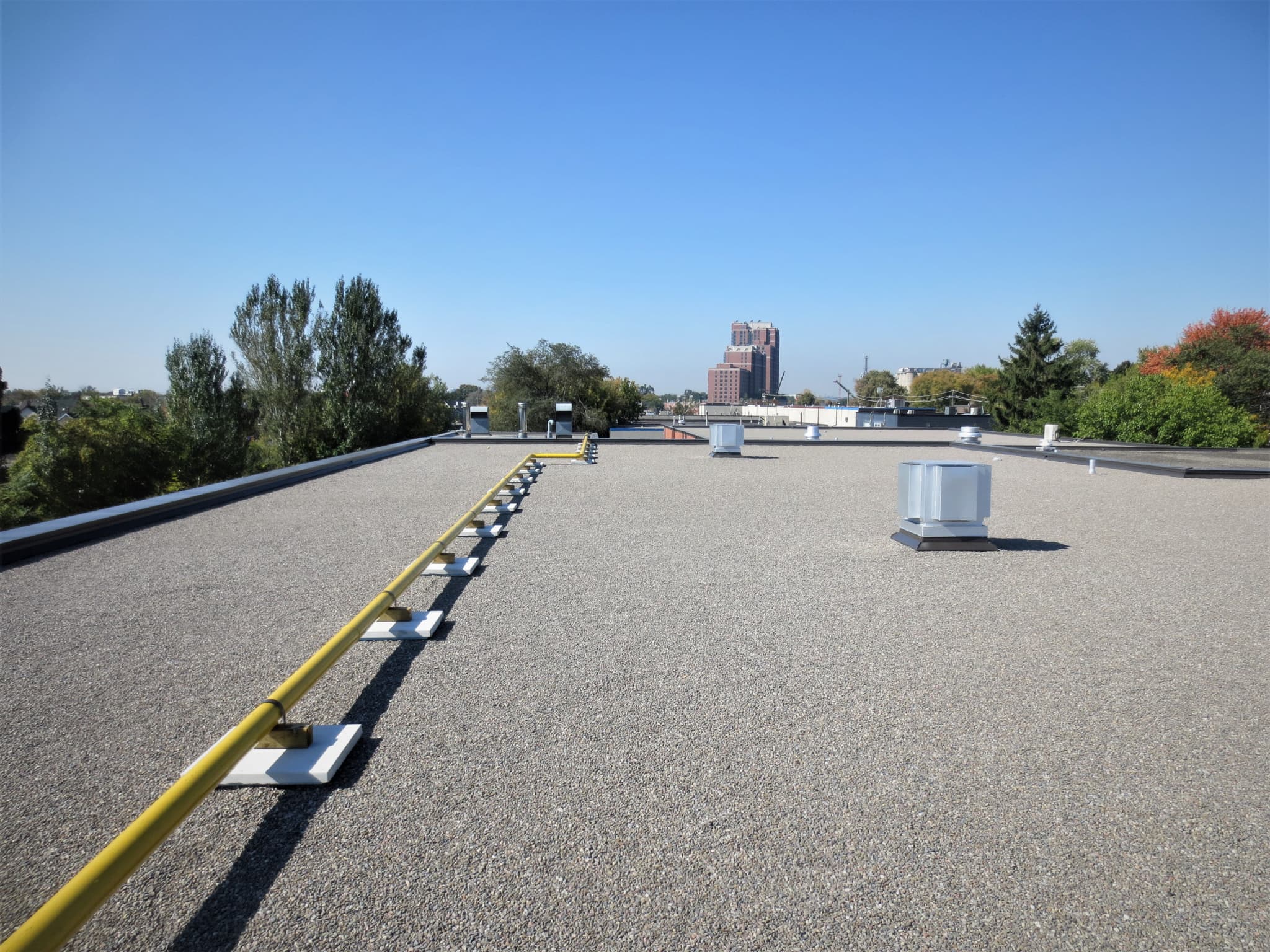 New Roofing
Multi-use Industrial, Commercial & Institutional
Automotive Facilities
High Rise
Education Facilities
Gambling with inadequate roofing can lead to a costly lesson. Professional experience and demonstrated skills are a priority when installing a new roof. While there are a myriad of roofing systems on the market, we install and warrant only those that have proven performance.
Our professionals choose the most appropriate system and proper specifications to accommodate client requirements, which are then carried out by our certified tradespeople with detailed accuracy, ensuring a weathertight solution.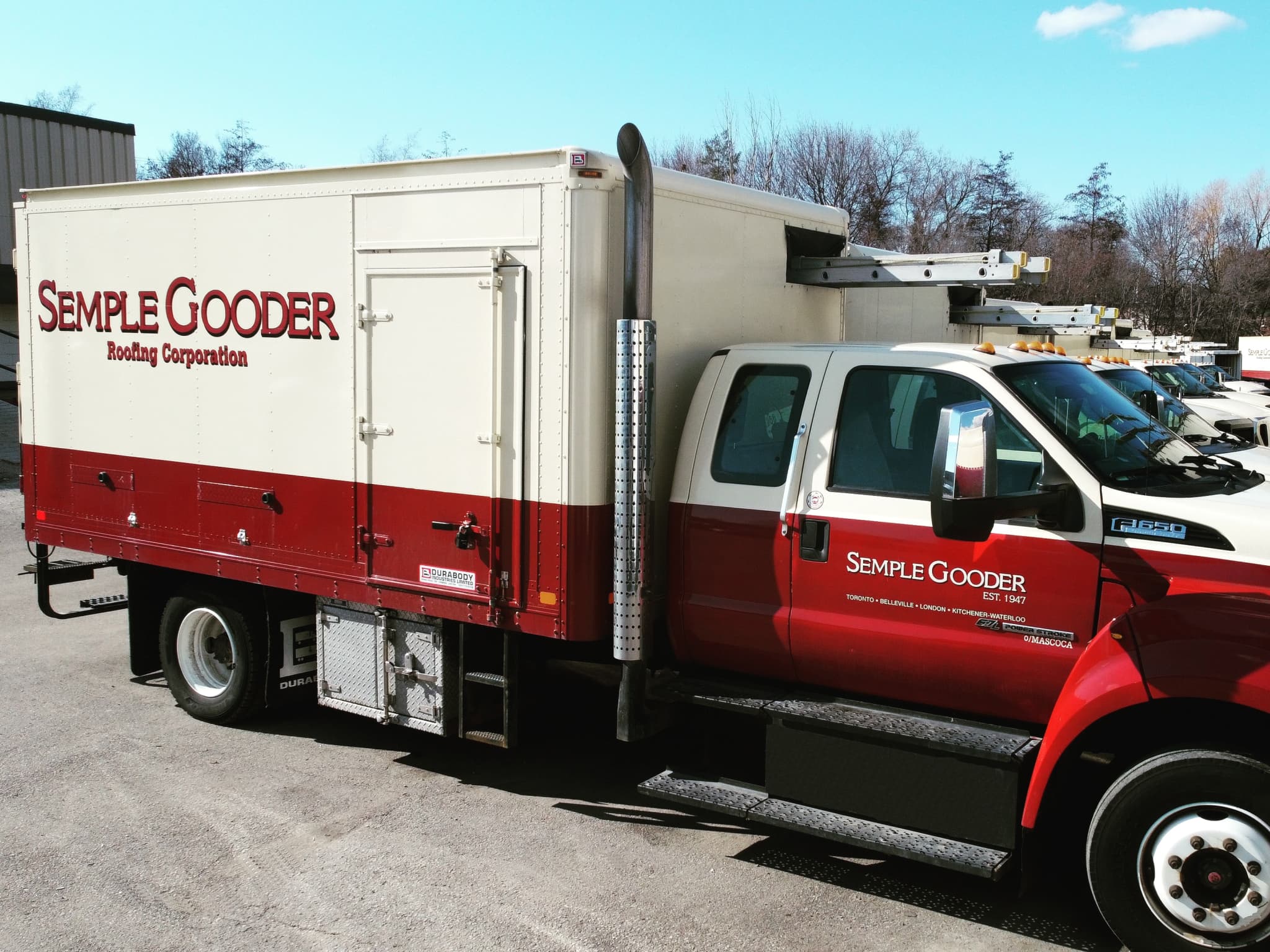 Service (24/7)
24/7 Emergency Response 365 days a year
Roofing repairs /modifications
Preventative Maintenance Program
Roof Asset Management
Roof performance and longevity should always be of concern. Our teams of skilled roof technicians are prepared for fast emergency response, 24 hours a day, seven days a week. Our fleet of service vehicles are fully-equipped for every contingency and can be deployed immediately upon request.
Building requirements sometimes vary, requiring modifications to roof penetrations and equipment. Our Service division can assist, assuring a proper installation while taking into account the roof system and warranty requirements.
Proactive roof maintenance is the difference between an investment in your building and an unnecessary expense. Preventative maintenance when completed on a regular basis, relieves the strain of natural wear.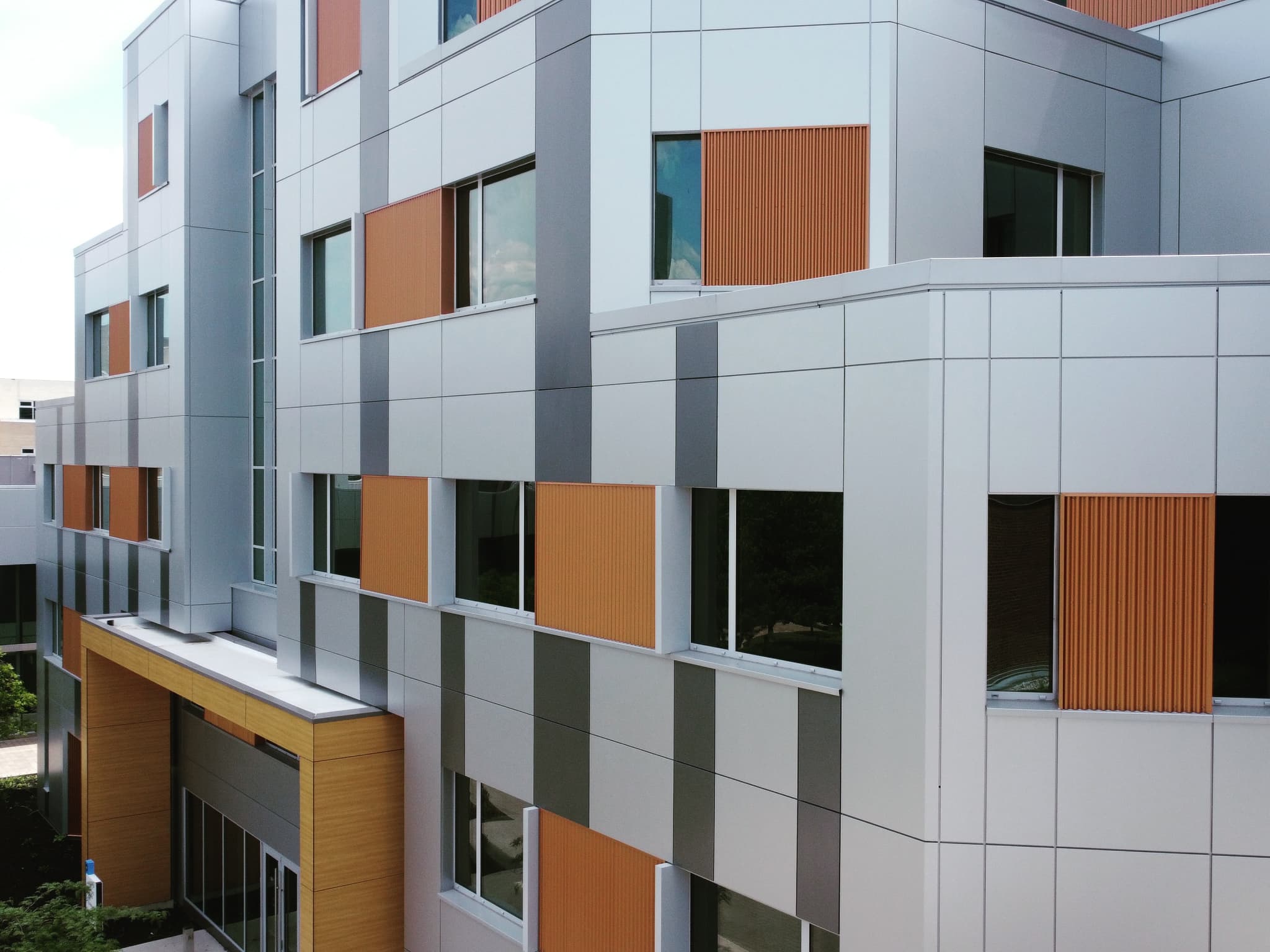 Cladding
Architectural Cladding Systems
Specialty Metal Products
Retrofit Cladding
Decking
Semple Gooder's Cladding Division offers a full range of architectural cladding systems and metal products. Our team provides innovative design, custom fabrication, detailed installation and products that rank among the best in the construction industry. From bid to close-out our experienced project management team looks after every detail.
We ensure customer satisfaction from building envelope design stage, to custom fabrication and a quality installation. Whether it be commercial, institutional, industrial or residential we believe that your project should be represented by the best. We combine our industry expertise with your vision, to produce a final result that is of added value and provides a key visual element to the architectural intent.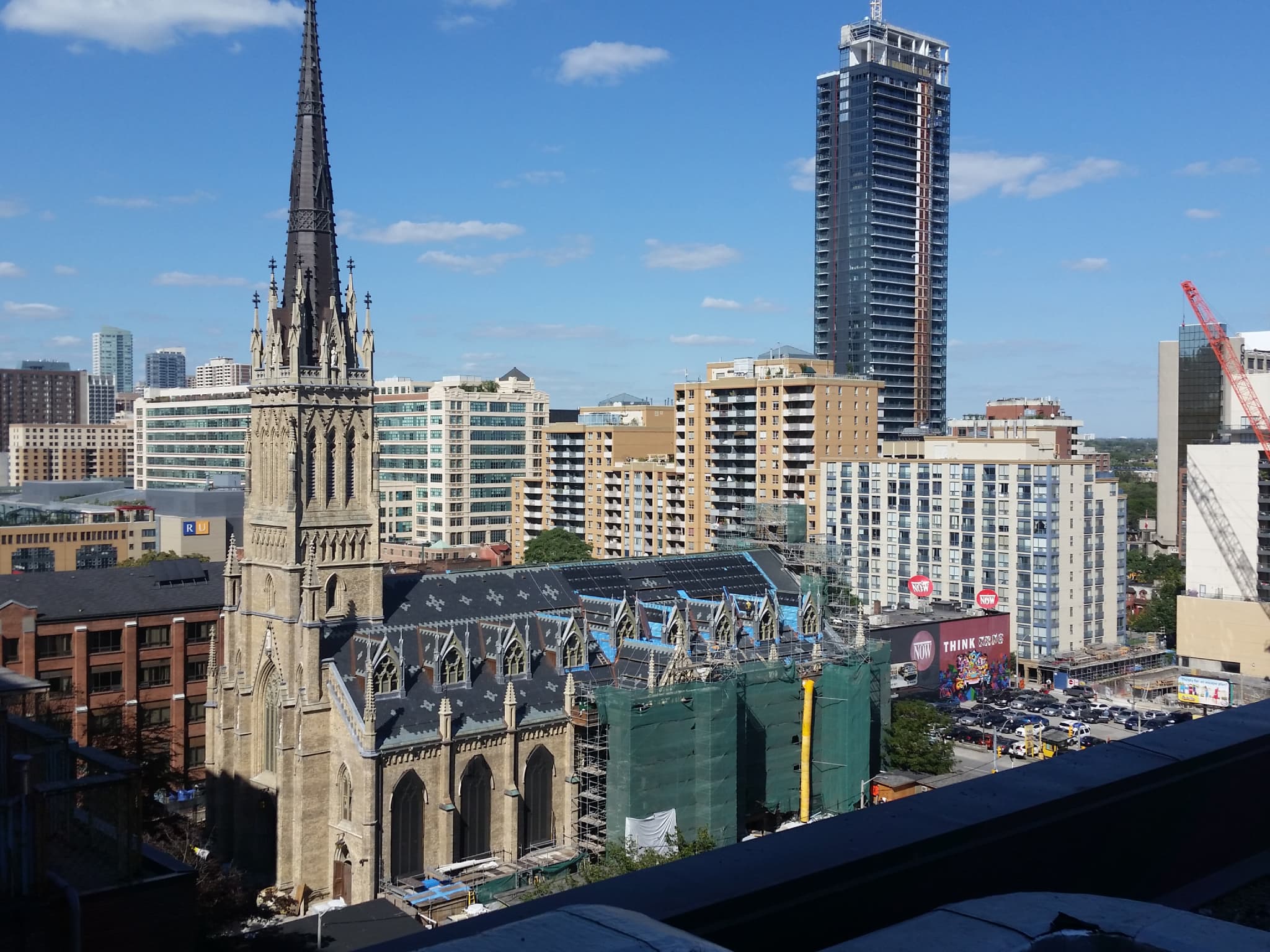 Historical
Historic restoration will restore a building to its original sound, serviceable condition when undertaken properly. A detailed survey will identify locations of the roof where the building has had problems over time. Modification of those locations will allow the building to perform better in the next several decades, while leaving other details similar to the existing where no concerns are present. A combination of traditional and modern materials and techniques are incorporated to improve on the traditions that have stood the test of time. A flexible, co-operative teamwork approach with Semple Gooder will address unique site conditions, while attaining success for the building project. Our historical roofing and sheet metal division is one of the most well respected companies in this field and has delivered landmark projects. We employ only the most skilled craftsmen with generations of experience.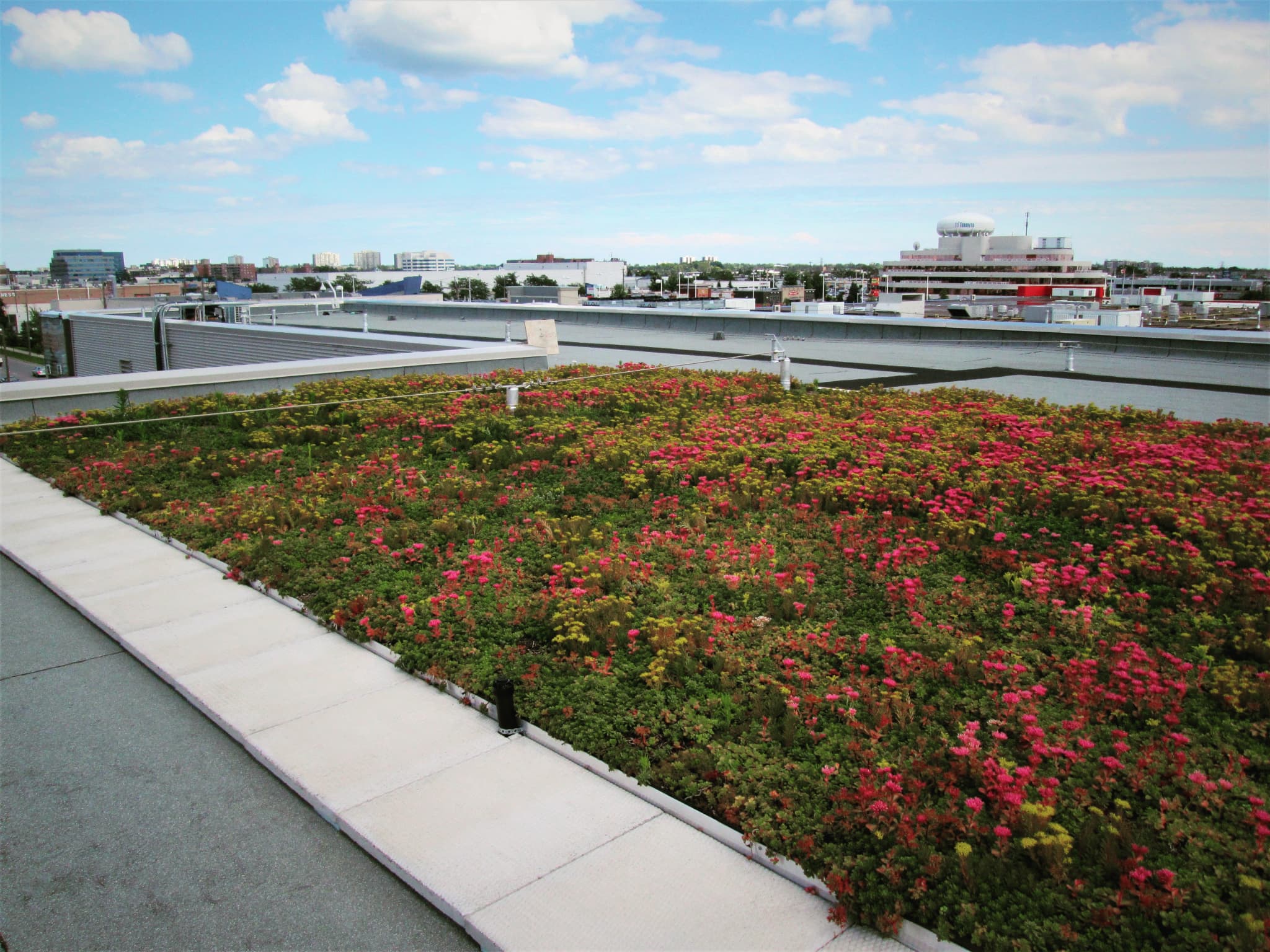 Green
Vegetative Plantings
Cool Roofing
Sustainable products
Lightweight Insulating Concrete
Solar
With so much available roof space in cities, Green roofs represent opportunities with significant social, economic and environmental benefits. Green roofing is commonly associated with several types of vegetative plantings. The term green roofing is also used to indicate roofs that use some form of "green" technology, such as a cool roof (white or solar reflective), sustainable construction assemblies or a roof with solar photovoltaic panels. Cool roofs reduce both building cooling loads and the urban heat island effect. Solar paneled installations minimize our dependency on non-renewable energy sources and also reduce the negative effects of carbon-based emissions. Sustainable construction assemblies (Lightweight Insulating Concrete) significantly reduce the impact on landfills and optimize the life cycle performance.